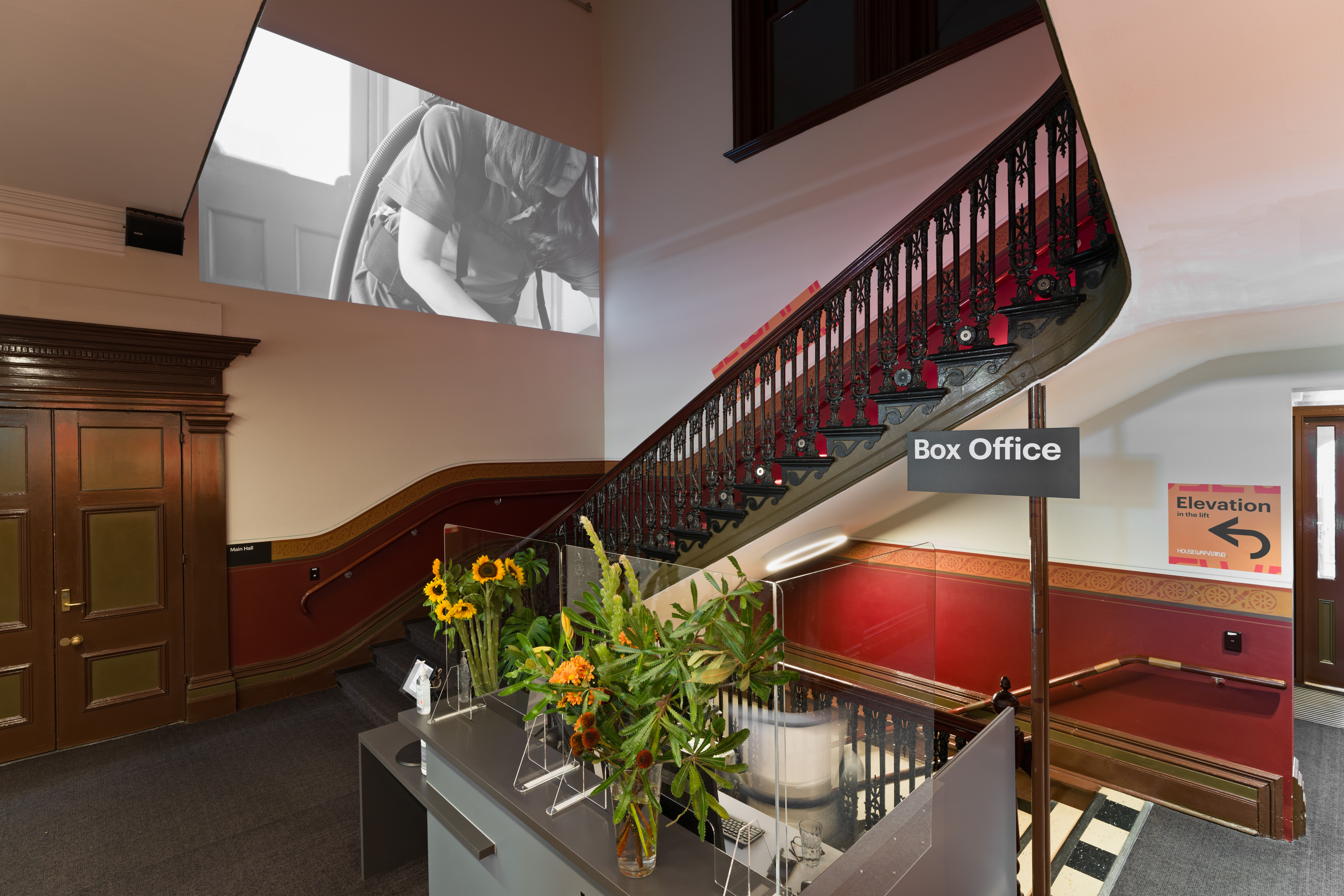 Deep Clean

2021, HD Video with Audio, 11mins.
View excerpt
here
(Please contact me to see full video)
Commissioned by Arts House for
Housewarming
.
Filmed on location at Arts House.
"
Deep Clean
is about the tension in bringing one's own baggage and personal histories to artmaking, and the compulsion to aestheticise one's own history of struggle and overcoming. Inspired by my mother's own worklife, where she worked three different cleaning jobs while I was growing up,
Deep Clean
takes cues from arthouse cinema renderings of domestic workers to create a video that meditates on labour, and the vast gap that can form between the experiences of different generations of a family.
This work was commissioned for Arts House on the occasion of its reopening to the public following a long period of closure – a period aligned with a rise in our determination to fight for systemic change. Over the past year cultural and arts institutions have talked more loudly about visions for a more just and inclusive future, and I often find myself pulled into these discussions in various ways. Deep Clean exists within an emotional space of not knowing whether this push for social transformation "from the inside" will amount to substantive cultural shifts."
"Deep Clean" features "Hunting Ground" 2007, by Dr. Christian Thompson AO. Courtesy the Artist.
Lead Artist: Andy Butler
Cinematographer and editor: Justin Balmain
Sound recorder and editor: Bonnie Cummings
Production and Camera Assitant: Ari Tampubolon
Actor: Melissa Kew
Installation images: Matthew Stanton
---
Cargo Collective 2017 — Frogtown, Los Angeles