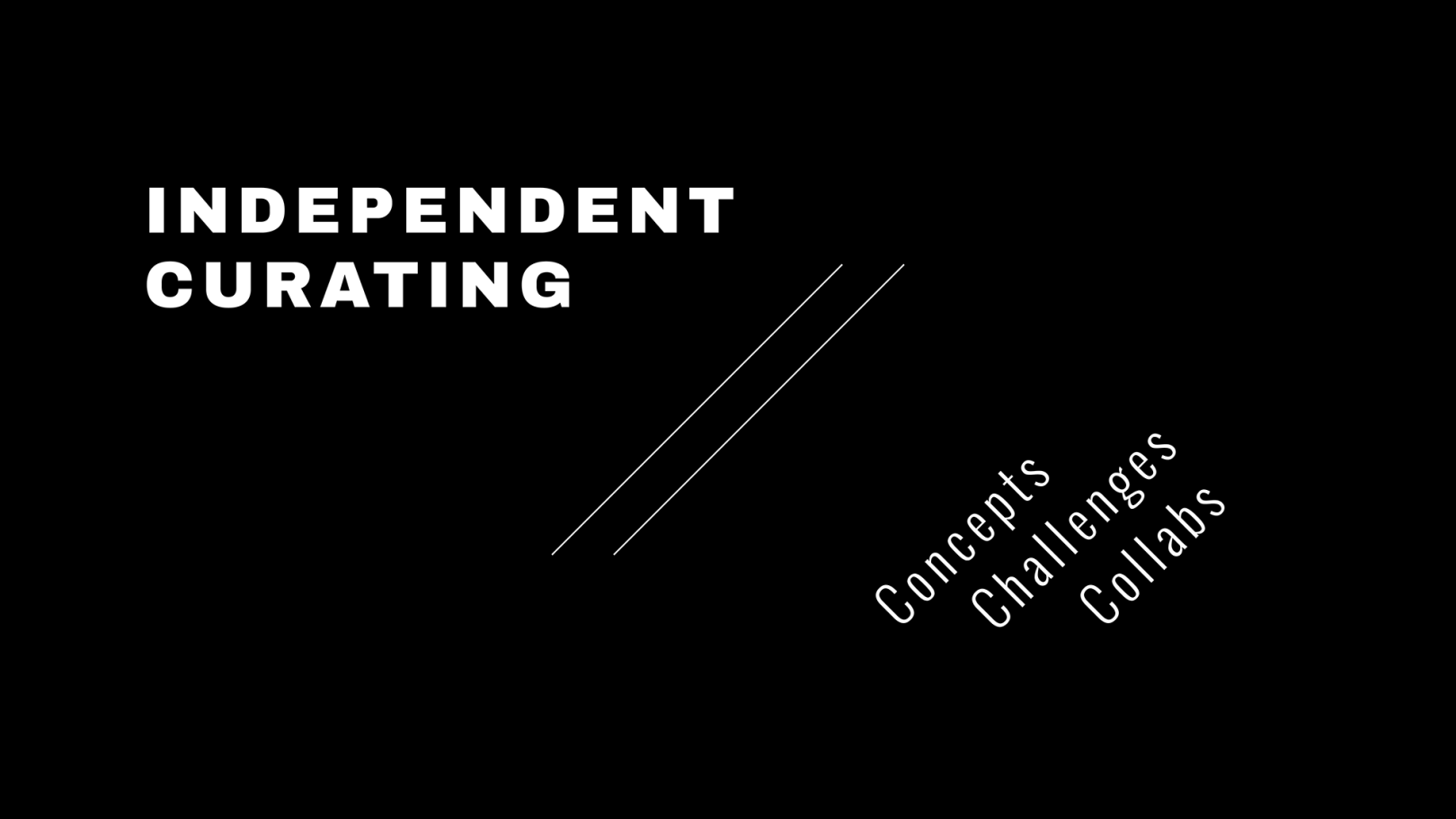 May 2019
Independent Curating // Concepts, Challenges and Collabs
Independent Curating // Concepts, Challenges and Collabs
Curatorial Symposium

10 May 2019
FREE,
RSVP via Eventbrite
---
Panellists include: Andy Butler, Consuelo Cavaniglia, Sebastian Henry-Jones & Maeve Parker (Desire Lines), Kōtare (fka DJ Sezzo), Tahjee Moar, Talia Smith and Tian Zhang.
Facilitated by Nanette Orly
Independent Curating // Concepts, Challenges and Collabs
is a one day symposium which focuses entirely on independent curating, providing access for curatorial students or emerging curators seeking real-life advice from local independent curators to answer any practical questions around entry level opportunities and freelance curatorial project management.
While having a degree in curating is definitely beneficial in terms of accessing art theory and curatorial methodologies, it isn't until you have to commit to curating an exhibition or project for the first time, that the real learning begins. Through shared experiences from a variety of independent curators based in both Sydney and Melbourne, this program will provide critical and candid insight into the array of concepts, challenges, and collaborations one can expect from pursuing a career in independent curating.
Symposium program
10:00am-11:00am Concepts panel
11:00am-11:15am Morning Tea
11:15am-12:15pm Collaborations panel
12:15pm-1:00pm Lunch (light lunch provided to attendees)
1:00pm-2:00pm Challenges panel
2:00pm-3:00pm Networking and close
Please
RSVP
and secure your spot via
Eventbrite
.
---
Cargo Collective 2017 — Frogtown, Los Angeles